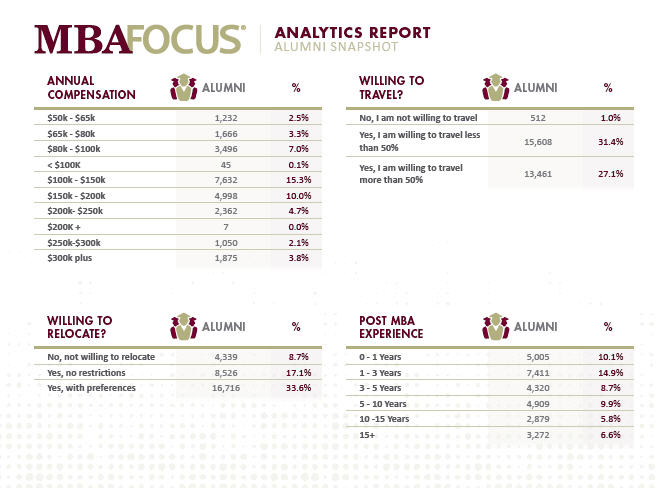 If you have an MBA from one the world's top business schools chances are you make over $100,000 per year.
In fact, more than 70% of the MBAs who graduated from our top-ranked partner schools make at least 6-figures. And 1 in 5 make more than $200,000 annually. Here is the current data:
Under $100K: 27% of MBAs
$100k - $150k: 31%
$150k - $200k: 20%
Over $200K...